In the heart of every believer lies a calling, a God-given purpose that beckons us to follow. For Lindsey Goetz, that calling was clear: "I'm called to the church on behalf of children."
This sense of purpose led her on a journey of faith, service, and lifelong learning. As she navigated the complexities of children's ministry, Lindsey reached a crossroads. She yearned for a deeper understanding of theology, a desire that would lead her to the doors of Trinity Evangelical Divinity School (TEDS). This is her story, a testament to the transformative power of faith and education.
Over the years, Lindsey followed her calling by working in children's ministry both as a volunteer and paid staff member. By 2021, though, she felt she'd exhausted her knowledge and wanted something more.
I was feeling the need for a deeper theological education
So, Lindsey, who holds a bachelor's degree in elementary education from Trinity International University, started looking into graduate programs. She quickly realized that what she desired from an advanced education was rare — something that was grounded in theology but also practical and applicable. Lindsey also wanted to focus her education on children's ministry but have the opportunity to take courses in other areas.
Enter TEDS Master of Arts in Educational Ministries (MAEM). The fully online program centers on three themes in educational ministry: Congregational Life (family, age-specific and intergenerational ministry), Collaborative Ministry Engagement (leadership, small groups and teams), and Formational Learning (formational discipleship, teaching and learning).
"The program at TEDS was exactly what I was looking for, and I found it to be very unique," Lindsey says. "There just aren't a lot of programs that will prepare you theologically and practically for the educational ministries within a church."
She adds, "I feel like I'm being prepared not just for children's ministry, but also for how people grow, change, and are spiritually formed."
Lindsey emphasizes the importance of this aspect, highlighting that professionals in children's ministry are not only working with children, but also collaborating with parents and adult volunteers.
Through her time in the MAEM program, Lindsey has also discovered she cares about helping the church think about how it values children and where the child's place is within it.
Her interest led her to the Center for Faith and Children at Trinity Evangelical Divinity School. Under the leadership of Dr. Mimi Larson, Assistant Professor of Educational Ministries, the center offers a wealth of resources, advice, and support to ministry leaders, parents, and churches. These resources are made available through the website, podcast, research articles, and a conference.
Lindsey serves as the resource manager at the center, where she contributes to the creation of resources and content. She was drawn to this role not only because she respects Dr Larson's leadership, but also because she is passionate about supporting leaders in children's ministry. A bonus is that her job aligns perfectly with her educational background.
As a mother homeschooling her five children, while also juggling graduate studies and a part-time job, Lindsey appreciates the flexibility to progress through her studies at a pace that suits her.
"I feel like I'm really learning," she says. "I'm not just checking off boxes."
While she knows she's called to children's ministry, Lindsey isn't entirely sure what form that will take throughout her career. And that's OK.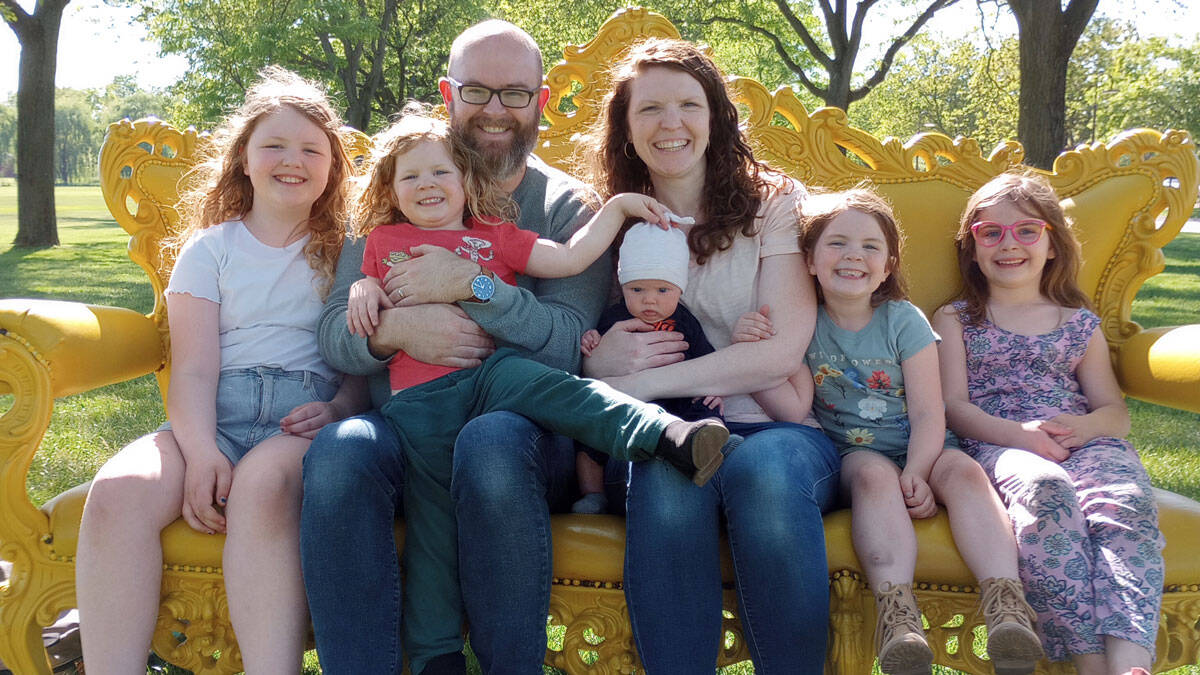 "That's one of the reasons I appreciate the MAEM program," she says. "I feel like I'm well equipped to think about how the church helps people grow and change and become more like Jesus."
Ultimately, during Lindsey's time at TEDS, the Lord reminded her that she belongs to Him, she's beloved, and that her work is not what makes her who she is.
"Whether in my studies or my work, I see the Lord shaping me into a person who is free to labor diligently from a sense of security and safety in the love of Jesus, and to share that love with others," she says. "The freedom I feel to wonder, to learn, to innovate, and to take risks is growing as I become more certain of Jesus' deep love and care for me, for His church, and for the world."