FORMAT
Residential | Remote
TEDS' Master of Divinity (MDiv) provides comprehensive biblical, theological, cultural, and practical training to those desiring preparation for Christian ministerial or academic leadership, all within the context of a broadly evangelical ethos.
Whether you desire an immersive academic experience on campus or choose to continue in your current ministry and take courses online, you will be prepared in Scripture interpretation, theology, pastoral practices, leadership, preaching, and spiritual formation.
MDiv alumni have gone on to a wide variety of vocational pursuits, including pastors, denominational leaders, scholars, authors, community development leaders, and missionary workers in many different contexts to engage the world for Christ.
"My life will be different because I attended TEDS. I am incredibly grateful for the wisdom of my faculty advisors, who helped me discern God's ministry path for me."
Trinity has been entrusted with the Gospel since 1897, and every day we are called to live with purpose. Our purpose as a divinity school is to know the Gospel, live the Gospel and make the Gospel known. In today's ever-changing culture, Trinity immerses students in a community of biblical orthodoxy and practical living. The Trinity faculty is among the most widely published in evangelical academia and has deeply influenced the leaders shaping the present and future of evangelical Christianity across the globe.
Our professors will not only teach you but invest in your life. Hear from Dr. Simons, Director of MDiv, and faculty how the Master of Divinity prepares you for your academic and ministry goals.
Experience a classroom setting like none other. At Trinity, you will study under leading theologians, experts, and renowned authors in their specific field. Our professors will not only teach you but invest in your life.
"The world needs right-minded and right-hearted pastor-theologians and I can't imagine doing anything more important than training students to teach doctrine in ways that make disciples, form citizens of the gospel, and build up local churches. Nor is there anywhere better to do it than TEDS—a veritable microcosm of global evangelicalism."
MDiv students get the amazing Logos software at a significantly reduced price. Focus on your calling while engaging with some of the greatest authors and bible study tools at your fingertips. It is an instrumental tool while studying here TEDS and a tremendous resource after graduation.
TEDS provides rent-free housing for the first year for select Master of Divinity students. Our hope is that as the costs of housing and education are on the rise nationally, we can make your journey to the Master of Divinity program at TEDS simple and affordable. We want to invest in you, as you invest in God's kingdom work.
In addition to the requirements for general admission, you'll need the following:
A minimum GPA of 2.5 on a 4.0 scale is preferred, though not necessarily required.
Scores from the Graduate Record Exam (GRE) or Miller Analogies Test (MAT) are required if your GPA is less than 2.5 or if the Admissions Office requests them.
A demonstrated working knowledge of the English Bible (this can be demonstrated after admission through either some specific coursework or the Standard Bible Content Test).
Applicants with prior Greek or Hebrew experience may be able to take the Greek Proficiency Exam or the Hebrew Proficiency Exam; these allow you to place further along in the language courses. You don't need to know Greek or Hebrew to be accepted into the MDiv; we will teach you!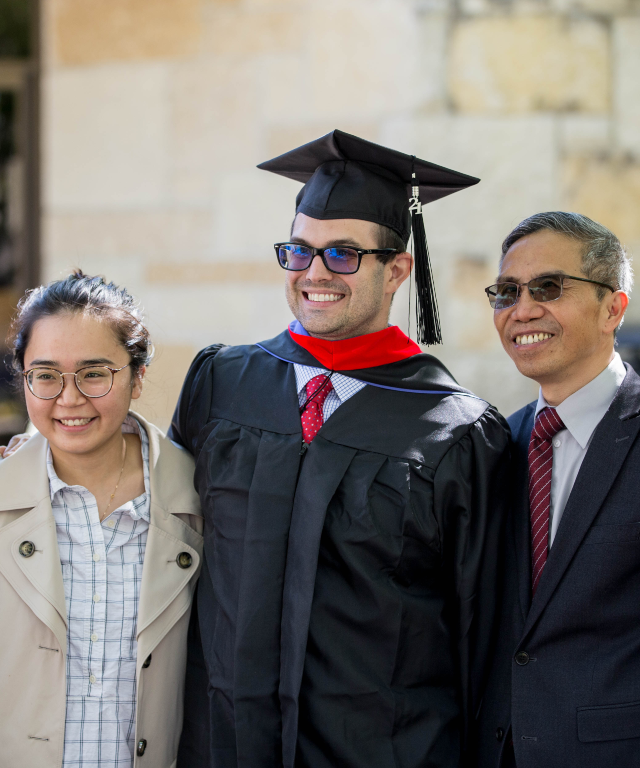 Curriculum:
Scripture & Interpretation: 35 hours
Theology & Tradition: 18 hours
Worldview & Culture: 8 hours
Ministries & Practice: 17 hours
Track Options
Church & Parachurch Ministry: 9 hours
Academic Ministry: 9 hours
Combining unrivaled academic rigor with a wholehearted commitment to gospel fidelity and an abundance of flexible options, TEDS offers a theological education that equips you to serve Christ with wisdom and grace, in truth and love.