Hippocratic Healthcare Ethics
The graduate certificate in Hippocratic Healthcare Ethics is designed with various groups of students in mind, including those who are presently—or aspire to be—physicians, nurses, nurse practitioners, physician assistants, hospital chaplains, and other healthcare professionals and administrators, as well as those involved in medical education. The certificate is well-suited for those with professional or other responsibilities who desire a flexible 21-semester hour certificate grounded in the Hippocratic practice of healthcare and a firm commitment to a biblical worldview.
Additionally, this certificate is stackable as part of the MA/BE allowing all 21 credit hours to be included as part of the full master's degree. Should you choose to further your education in the MA in Bioethics program, the courses you take for this certificate will be counted toward your degree. By enrolling in online courses, remote learning, mentored and independent study work, and as few as one week-long courses on campus, the certificate can be completed without relocating near the Bannockburn, Illinois campus. Alternatively, nearly all courses can be completed as part of an on-campus option.
Students completing the Graduate Certificate in Hippocratic Healthcare Ethics will be able to:
Understand current and emerging bioethical issues in healthcare
Discern the differences among competing contemporary approaches to ethics and bioethics.
Employ biblical and theological foundations for addressing issues in bioethics.
Engage bioethical challenges specific to clinical healthcare and the contemporary practice of medicine.
Trinity has been entrusted with the Gospel since 1897, and every day we are called to live with purpose. Our purpose as a divinity school is to know the Gospel, live the Gospel and make the Gospel known. In today's ever-changing culture, Trinity immerses students in a community of biblical orthodoxy and practical living. The Trinity faculty is among the most widely published in evangelical academia and has deeply influenced the leaders shaping the present and future of evangelical Christianity across the globe.
Choosing the right school is an important step on your educational journey. Our team is here to help! We want to make the process of learning about Trinity's programs, degrees and admissions process as hassle-free as possible.
In addition to the requirements for general admission, you'll need the following:
Intensive or extensive life experience with educational practice in a church, parachurch, Christian organization, or in the public education arena (generally five-plus years of full-time experience)
Non-formal or informal preparation for theological study in educational ministries at the graduate level (theological education in a church or parachurch environment)
Demonstrated academic ability through evaluation and interview by the Educational Ministries Department; one need not hold a bachelor's degree for admission
Certificate Application completed in full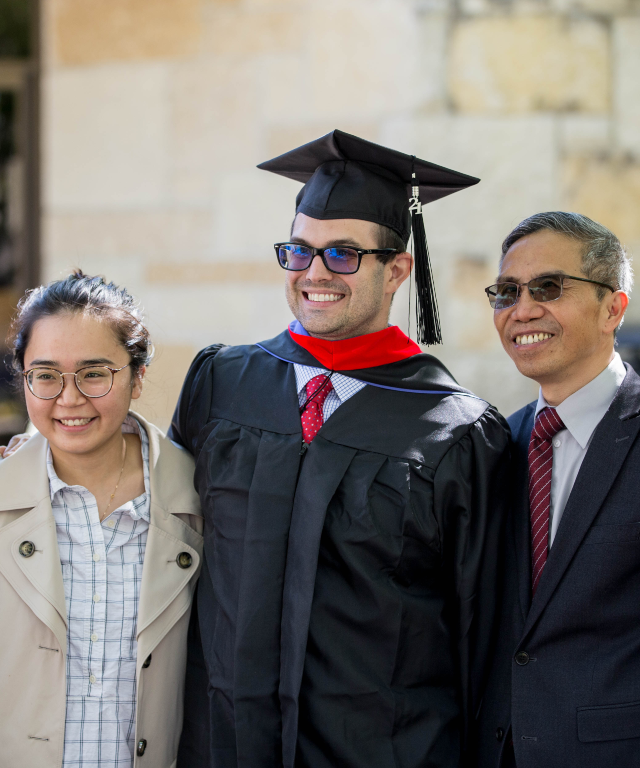 Featured Coursework
Introduction to Bioethics: Matters of Life and Dignity
Foundations for Cultural Engagement in Bioethics
Research Ethics
Advanced Bioethics Institute
Bioethics Practicum
Bioethics Capstone Project
Combining unrivaled academic rigor with a wholehearted commitment to gospel fidelity and an abundance of flexible options, TEDS offers a theological education that equips you to serve Christ with wisdom and grace, in truth and love.