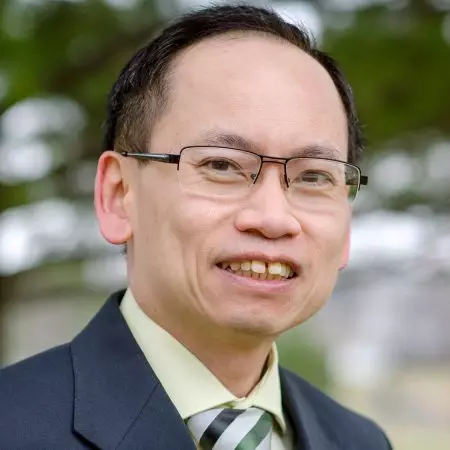 Associate Professor
New Testament
BS, MS, Stanford University
MDiv, Trinity Evangelical Divinity School
ThM, Trinity Evangelical Divinity School
PhD, Emory University
Before pursuing theological studies, Dr. Lau served in the Singapore military for two and a half years and worked in Silicon Valley for ten years, obtaining several patents in the field of computer engineering. He taught New Testament Greek at Singapore Bible College, TEDS, and Emory University.
His research interest is in Pauline studies, the comparison of New Testament texts with Confucian writings, moral psychology, and the role of emotion in moral formation.
Dr. Lau loves Asian cuisine, be it Malay, Chinese, Japanese, or Indian. He enjoys watching action movies and listening to Jazz music. His favorite Jazz artists include Stan Getz, Chet Baker, and Keith Jarrett. He relishes walking in the woods with his family.
As a former engineer, He is eager to learn how technology can facilitate effective pedagogy. He still loves Emacs and write his lecture notes with it.
Defending Shame: Its Formative Power in Paul's Letters (Grand Rapids: Baker, 2020)
"The Politics of Peace: Ephesians, Dio Chrysostom, and the Confucian Four Book". Supplements to Novum Testamentum 133. (Leiden: Brill, 2010)
"Introduction and notes for Ephesians" NIV Study Bible (Zondervan, 2015)
Affiliations & Achievements
Society of Biblical Literature
Evangelical Theological Society
Woodruff Library Fellowship: Emory Center of Interactive Teaching, Emory University, 2006
Graduate School Fellowship: Emory University, 2002-2005
Ludvig Pedersen Award for best NT thesis: Trinity Evangelical Divinity School, 2002
Co-inventor on 9 patents in the field of computer engineering issued by the United States Patent & Trademark Office, 1996-2011
Tau Beta Pi Engineering Honors Society: Stanford University., 1988