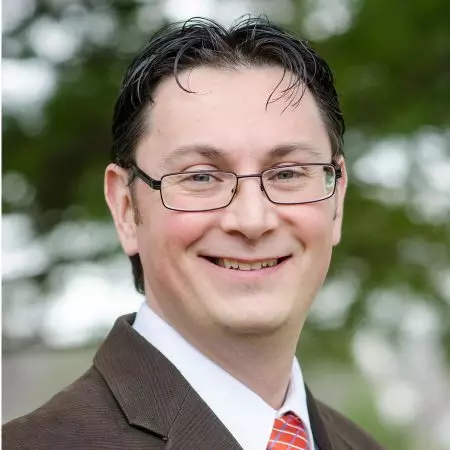 Director of Bioethics Degree Programs Associate Professor of Bioethics
BA, Malone College
MDiv, Trinity Evangelical Divinity School
PhD, Trinity Evangelical Divinity School
Prior to joining the Trinity faculty full-time, Dr. Sleasman served as the managing director and research scholar at The Center for Bioethics & Human Dignity for 12 years where he oversaw the Center's research agenda and online resource development. He also previously served as an affiliate professor, adjunct instructor, and online course tutor at the college and graduate level in the areas of philosophy, theology, ethics, and cultural engagement. His areas of research specialization include the theological engagement of bioethical issues with particular emphasis on biotechnology, other emerging technologies, and human futures, as well as the intersection of technology, ethics, and culture in general.
Dr. Sleasman is the editor of Ethics & Medicine: An International Journal of Bioethics, published by Trinity Graduate School, and serves on the Board of Reference for the Christian Institute on Disability for Joni & Friends and as a consulting editor for the Journal of the Christian Institute on Disability. He has been interviewed on a range of bioethical issues by print and radio media and has delivered workshops, lectures, and presentations for churches, universities, and at several professional societies. He and his wife, Cindy, have three children.
Editor, Ethics & Medicine: An International Journal of Bioethics, published by Trinity Graduate School
Co-editor with Kevin Vanhoozer and Charles Anderson, Everyday Theology: How to Read Cultural Texts and Interpret Trends (Baker Academic, 2007).
"Post-Conservative Theology" and "New Technologies and Christianity," in the Encyclopedia of Christian Civilization, edited by George Kurian (Blackwell, 2011).
"Bioethics Past, Present, and Future: Important Sign Posts in Human Dignity," in Beyond Suffering Study Guide, edited by Joni Eareckson Tada, Steve Bundy, and Pat Verbal (Joni & Friends, 2011).
Co-authored with Paige Comstock Cunningham, "Exploitation in the Global Medical Enterprise: Bioethics & Social Injustice," in Social Injustice: What Evangelicals Need to Know about the World, edited by Michael Cooper and William Moulder (Timothy Center, 2011).
"Nanotechnology" and "Robots," in the Encyclopedia of Global Bioethics, edited by Henk ten Have (Springer, 2016).
"Bioethics," in The Evangelical Dictionary of Theology, edited by Daniel Treier and Walter Elwell (Baker Academic, 2017)
"Ethics in the Era of Precision Medicine," in Principles and Applications of Engineering in Medicine, edited by Lawrence Chan and William Tang (CRC Press, 2019).
Affiliations & Achievements
Member, American Academy of Religion
Member, American Society of Bioethics and the Humanities
Member, Evangelical Theological Society
Member, Society for Christian Ethics