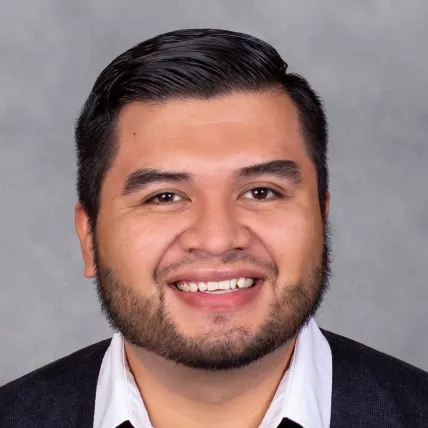 Assistant Professor
Counseling
BA, Northeastern Illinois University
MA, Trinity Evangelical Divinity School
EdD, Governors State University

Dr. Luis San Roman is a bilingual (English / Spanish) Licensed Clinical Professional Counselor in the State of Illinois. He received his B.A. in Psychology and Latino Studies from Northeastern Illinois University, M.A. in Mental Health Counseling from Trinity International University, M.A. in Theological Studies from Trinity Evangelical Divinity School, and his Doctorate degree in Counselor Education and Supervision from Governors State University.
Dr. Luis is part of the faculty in the Mental Health Counseling department. He currently teaches course topics such as Counseling Skills Training, Human Development, Human Sexuality, and Psychopathology.
Dr. Luis offers bilingual counseling at White Stone Resources, a Christian Counseling ministry devoted to serving local churches in the Northern and Northwestern geographic regions of the Chicago area. Association with these churches has provided Dr. Luis the privilege of joining God in touching the lives of hurting individuals and families. He works with clients across gender, ethnic, generational, and religious differences. His practice is informed by his faith and he believes spirituality can be a vital piece of the
therapeutic process when a client is open the concept.
San Roman, L., Mosher, D. K., Hook, J. N., Captari, L. E., Aten, J. D., Davis, E. B., … Campbell, C. D. (2019). Religious Support Buffers the Indirect Negative Psychological Effects of Mass Shooting in Church- affiliated Individuals. Psychological Trauma: Theory, Research, Practice, and Policy, 11(6), 571–577.