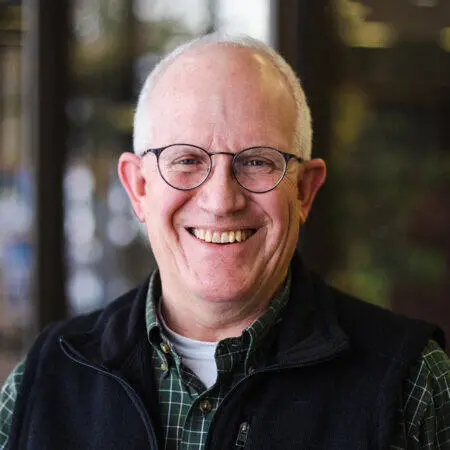 Professor
Department Chair
Church History and the History of Christian Thought
BA, Michigan State University
MDiv, Trinity Evangelical Divinity School
MA, Trinity Evangelical Divinity School
PhD, University of Arizona
Dr. Scott Manetsch served as an associate pastor of education and discipleship in the Reformed Church for three years before earning his doctorate in Late Medieval and Early Modern European History at the University of Arizona. During graduate school he studied under the renowned Reformation scholar Heiko A. Oberman, and was awarded a Fulbright fellowship to spend two years doing archival research on French Reformation history at the University of Geneva. He was on the religion faculty of Northwestern College (Iowa) for three years before joining Trinity's Church History department in 2000.
Dr. Manetsch is a specialist in Calvin and Reformed Christianity, the history of the pastoral office, and the history of exegesis in the Reformation era. Since the publication of his dissertation under the title Theodore Beza and the Quest for Peace in France, 1572-1598 (Brill, 2000), he has conducted intensive research on the theology and practice of pastoral ministry in Reformation Europe. He has had the opportunity to present many of his research findings at scholarly conferences in Switzerland, Germany, France, and the Netherlands. His articles on topics related to the Protestant Reformation have appeared in edited volumes as well as such journals as Church History, Calvin Theological Journal, Westminster Theological Journal, and the Bibliothèque d'Humanisme et Renaissance.
Dr. Manetsch and his wife Catherine (McKee) Manetsch have two daughters, Hannah and Melissa, who are university students. As a family, they enjoy reading books together, camping, hiking in the mountains, jogging, cycling, watching NCAA basketball, and spending occasional summers in Geneva, Switzerland. Dr. Manetsch is an ordained minister in the Presbyterian Church in America, and is extensively involved in local congregational church ministry.
Calvin's Company of Pastors: Pastoral Care and the Emerging Reformed Church, 1536-1609 (Oxford, 2012)
The Reformation Commentary on Scripture: 1 Corinthians (InterVarsity Press, 2017)
Theodore Beza at 500: New Perspectives on an Old Reformer (Vandenhoeck & Ruprecht, forthcoming, 2020)
Calvin Studies Society
Sixteenth Century Studies Society
American Society of Church History