MASTER'S DEGREE IN
Leadership
WHY STUDY THE MA IN LEADERSHIP?
The MA in Leadership program is intended for faith-minded individuals who want to enhance their leadership capabilities. Perhaps you are a middle manager who wants more education to increase your leadership knowledge as you increase your job responsibilities. Perhaps God is calling you to work with diverse groups of individuals to realize certain goals, but you need more tools to do this well. Or, maybe you're enrolled in another graduate or divinity school program and want to add a second degree to hone your skills for success. The MA in Leadership program might just be the bridge you need to get to the next level.
100% Online Course
Faculty With Real World Experience
WHAT MAKES THE MA/L DISTINCTIVE?
The MA in Leadership program is intended for faith-minded individuals who want to enhance their leadership capabilities. This degree is highly effective in developing leaders through a combination of several key distinctives.
Faith Integrated: Christian convictions should make a difference in how one leads. Trinity draws from a long Christian intellectual tradition that informs our curriculum. We seek to bring faith, life, and learning to bear on the endeavor of leadership. This commitment is clearly demonstrated in our approach to various topics such as ethics, followership, and mentoring.
Practitioner Connected: The MA in Leadership degree emphasizes connection to expert practitioners and mentors. Integration of a practitioner's perspective in every area of discipline is a core value. Building networks of relationship with field leaders is a priority in every course.
Culturally Engaged: As our world becomes increasingly globalized, so does the task of relating cross-culturally for the leader. Engagement with culture from a Christ-centered foundation that is intellectually rigorous and highly relevant is our perspective. We are committed to high standards of research, thinking, and living as a means of preparing students to be responsive leaders in the face of an ever-changing context. Our students represent over 30 different countries and every corner of the US. For those who have not fully wrestled with the changing dynamics of contextualization, or the skills to communicate sensitively in a cross-cultural environment, this program will provide opportunities to reach that potential.
Designed for the Life Engaged Learner: Learners bring a wealth of understanding from their life and vocational experience; they should not have to disengage from current responsibilities to be a better leader. Our program is designed to accommodate work obligations while allowing students to make timely progress and we work closely with our students to ensure they stay connected even when other commitments arise. A motivated part-time student can complete this program in as little as 36 months, mostly attending one night a week. Our program coordinator will work with students to help them complete program according to their scheduling needs.
Financial Aid
Did you know that nearly 95% of our students receive some form of financial aid? At Trinity we offer scholarships, grants, rebates, and other aid options to help pay for the cost of schooling. Learn more about what is available below or by contacting the Financial Aid Office at [email protected].
Learn More
WHAT WILL I STUDY?
The majority of coursework is split between core leadership studies and emphasis/elective options. Students omplete their work with a capstone project or additional coursework and a comprehensive exam.
Leadership Studies Core Courses - 13 Credits
LR 5010 Introduction to Leadership Dynamics and Perspectives
LR 5020 Ethical Frameworks and Leadership Integrity
LR 5460 Making Decisions During Uncertainty and Change
LR 6020 Vision, Strategy & Culture Development
LR 6380 Driving Creativity and Innovation
LR 6850 Organizational Transformation
Electives - 6 Credits
LR 5820 Global and Cultural Leadership
LR 6030 Leadership and Effective Financial Management
LR 6720 Followership
LR 6811 Social and Cultural Understanding for Leadership
Choose one of the following emphases:
Emphasis: Entrepreneurial Leadership - 9 Credits
LR 6750 Understanding and Exploring Entrepreneurial, Intrapreneurial, and Joint Venture Organizations
LR 6760 Entrepreneurial Organizational Design and Development
LR 6770 Leading Start-Ups and New Organizational Forms
Emphasis: Emphasis: Organizational Leadership - 9 Credits
LR 5570 Organizational and Team Communication
LR 6520 Developing, Coaching and Empowering Leaders
LR 6550 Driving Organizational Effectiveness and Results
Emphasis: Nonprofit Leadership - 9 Credits
LR 6920 Transformational Leadership and Nonprofit Social Enterprises
LR 6940 Essentials of Nonprofit Financial Management
LR 6960 Driving Operational Excellence in Nonprofit Organizations
Capstone or Class & Comprehensive Exam
Choose one of the following:
Capstone Process
LR 7468 Leadership Capstone Literature Review (May be taken for 1 or 2 hours)
LR 7478 Leadership Capstone Project (May be taken for 2 or 3 hours)
Or Additional Coursework and Comprehensive Examination Process
LR Coursework from the Leadership catalog offerings.
LR 7400 Leadership Comprehensive Examination
Request Information
Get in touch today and one of our counselors will contact you soon to help you start your journey at Trinity!
REQUEST INFORMATION
By clicking the button above, you authorize Trinity International University to call, text or email you information using the information provided in the form above.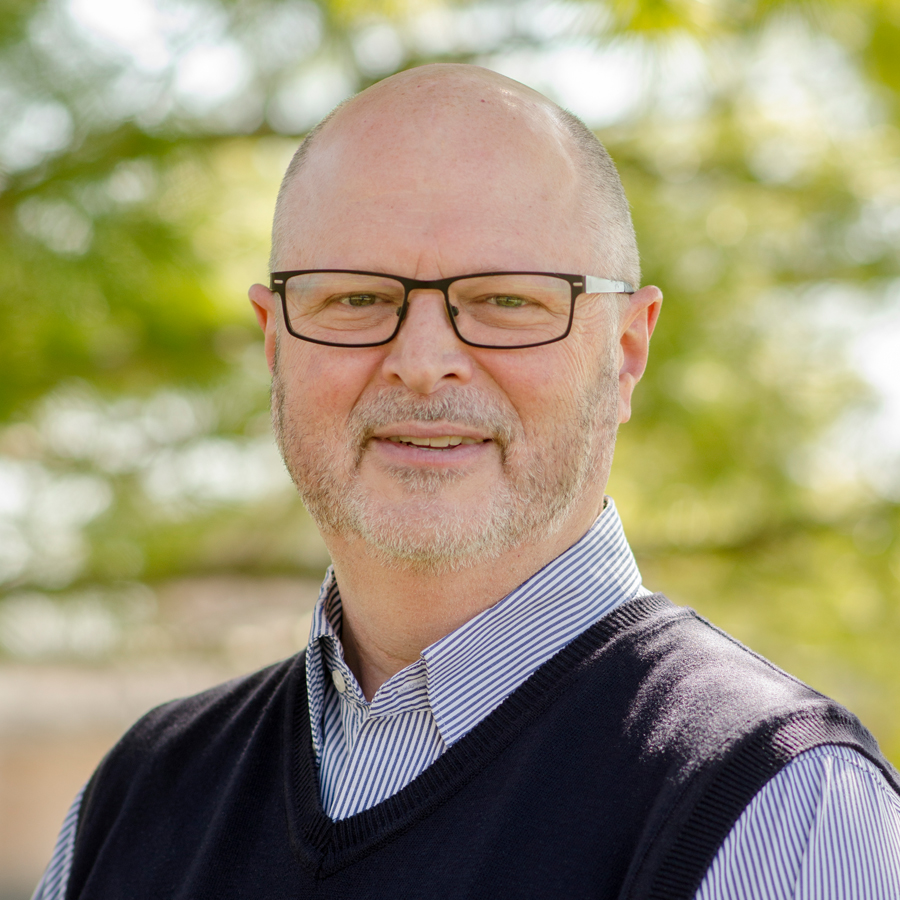 FEATURED FACULTY
DR. GREGORY CARLSON
Before Trinity, Dr. Carlson served as a pastor (13 years); dean of graduate studies and Christian education professor at Grace University (Omaha); and global training director for Awana Clubs International. Areas of research and teaching interest include leadership, teaching the Bible, educational ministry and family ministry.
APPLY NOW
Our online degree programs are structured to provide you with a true Trinity community experience, even from the comfort of your own home. Plus the convinience and flexibility of online classes and coursework can be made to work for your unique situation and needs. Let us work with you so that you can benefit from the best that Trinity has to offer.
APPLY