Karen Wrobbel, EdD
Dean of Trinity College and Graduate School
Professor of Education
Faculty Since 2003
Education
BA, Biola University
MA, Wheaton Graduate School
EdD, University of Minnesota
Contact
847.317.7178
[email protected]
Dr. Wrobbel taught missionary kids (MKs) and other international students in Christian schools in Spain and Venezuela for more than twenty years before joining Trinity's faculty. Her school experience extends across the grade levels and includes teaching self-contained elementary classrooms, various subjects at the middle and high school levels, and administration. She continues to be actively involved internationally with Christian education through conference speaking and accreditation work. Dr. Wrobbel volunteers with SHARE, an organization that helps international families with their children's education; she is also on the board of  PACE, an organization of cross-cultural educational consultants. Her expertise and research interests include the education of MKs and other global nomads, languages and education, and intercultural communication. Dr. Wrobbel's articles have appeared in several publications, including
Missiology
,
Evangelical Missions Quarterly
, and
Christian School Education
. Dr. Wrobbel is the Director of the Division of Education.
Selected Publications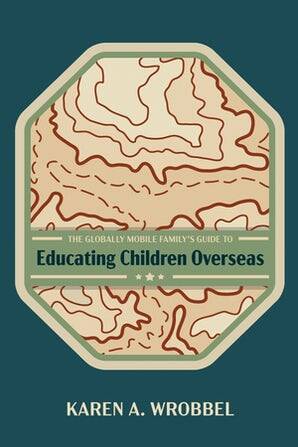 "The Globally Mobile Family's Guide To: Educating Children Overseas," Wrobbel, Karen A., 2021

"Teaching and Learning in Education," Dockery, D.S. and C.W. Morgan, eds. Christian Higher Education: Faith, Teaching & Learning in the Evangelical Tradition, Crossway, 2018
"From National School to U.S. College," Evangelical Missions Quarterly, 52, 3, 248-254, 2016
"Teacher Candidates' Perceptions of the Integration of Faith and Learning as Christian Vocation", with Matthias, L.R., ICCTE Journal, 2016
"Missionary kids in national schools: A viable option?" Missiology: An international review, XXXVII, 2, 209-219, 2009
"Are national schools a viable option?" Evangelical Missions Quarterly, 2008
"Effectively serving students who transfer from host country national schools." ACSI World Report, 2008
Presentations:
Plenary speaker, Family Education Conference, SHARE Education Services, April 14 – 18, 2019, Athens, Greece and December 5 – 8, 2019, Malaga, Spain. Sessions include Intentional educational planning K to University; Mindset matters: Unlocking potential with a growth mindset; Safety in a screen-saturated society; Skills for today's – and tomorrow's – careers; and a workshop on college admissions.
Awards, Affiliations, and Achievements
Board member, Professional Association of Cross-Cultural Consultants in Education (PACE), 2019 to present
Plenary speaker, Family Education Conference, SHARE Education Services, April 14 – 18, Athens, Greece. Sessions include Intentional educational planning K to University; Mindset matters: Unlocking potential with a growth mindset; Safety in a screen-saturated society; Skills for today's – and tomorrow's – careers; and a workshop on college admissions.
Differentiating instruction in an academically diverse classroom, Faculty in-service workshop series. Trinity Oaks Christian Academy, Cary, IL. September 2018 through May 2019.
Plenary speaker, Family Education Conference, SHARE Education Services, Siofok, Hungary, Feb. 26 – 3 March 2017. Session titles Being intentional about your child's education, K-university; Skills your children will need for today's careers; Helping your child maximize her cross-cultural skills.
Preparing for educational transitions. Missio Nexus webinar, November 5, 2015.
Plenary speaker and workshop presenter, Family Education Conference, SHARE Education Services, Antalya, Turkey, October 2014. Plenary sessions Planning for Educational Transitions and Evaluating TCK Educational Options; and workshops, Success for TCKs in National Schools, Transitioning from National School to U.S. College, and Assessing Student Learning. Anticipating teacher burnout: How Christian teacher educators can infuse biblical principles into preparing teachers to sustain their vocations, with Dr. Laurie R. Matthias, International Community of Christian Teacher Educators (ICCTE), Ancaster, Ontario, Canada, May, 2014
Plenary speaker and workshop presenter, Asociación de Colegios y Educadores de Colombia conference, Bogotá, Colombia, March 6 - 8, 2014. Plenary sessions Docentes para el siglo XXI: Compromisos para cristianos que quieren hacer un impacto duradero (Teaching for the 21st century: Commitments for Christians who want to make a lasting impact) and Una educación verdaderamente cristiana: La integración (A true Christian education: Integration); and workshops Para que aprendan todos: La diversidad en el aula (So that all may learn: Differentiation in the classroom), Métodos del Maestro (Methods of the Master), and Evaluando el asesoramiento (Assessing our Assessments) workshops.
Plenary speaker and workshop presenter, Academia de Liderazgo, ACSI Latin America, Antigua, Guatemala, November 2013. Plenary address Mejores Prácticas para Docentes Mejores (Best practice for better teachers), and workshop Mitos y Realidades de la Educación Bilingüe (Myths and realities of bilingual education).
Assessing Our Assessments weekend workshop, East Asia Regional Council of Schools (EARCOS), Hong Kong, October 2013.
Integration seminars, International Christian School of Hong Kong, October 2013.
Educating missionary kids: The options and choosing among them. Evangelical Missiological Society North Central Region Annual Conference, April 2013; Missio Nexus North American Mission Leaders Conference, September 2013; and Missio Nexus Webinar, January 2014.
Plenary speaker and workshop presenter, XIV Convención Nacional de Educadores Evangélicos, Asunción, Paraguay, May 24-25, 2013. Plenary addresses Enseñando para que nuestros estudiantes practiquen la verdad (Teaching so our students practice the truth), La oración para que nuestros alumnos practiquen la verdad (Praying so our students practice the truth), and Docentes para el siglo XXI: Compromisos para cristianos que quieren hacer un impacto duradero (Teaching for the 21st century: Commitments for Christians who want to make a lasting impact), and workshops Una educación verdaderamente cristiana: La integración (A true Christian education: Integration) and Para que aprendan todos: La diversidad en el aula (So that all may learn: Differentiation in the classroom).
Regents' Prize for Excellence in Scholarship, May 2017
Selected for inclusion in Marquis Who's Who in the World, 2010-2016 editions.
Selected for inclusion in Marquis Who's Who in America, 2006-2016 editions.
Member, International Community of Christian Teacher Educators (ICCTE)
Member, Association for Supervision and Curriculum Development
Secretary, Council of Chicago Area Deans of Education (CCADE), 2017-present
Associate (Volunteer) Staff, SHARE Education Services, Diosd, Hungary, 2016 to present
President-elect, Illinois Association for Teacher Education in Private Colleges (IATEPC) 2010 - 2011.
School board member, Hinkson Christian Academy, Moscow, Russia, 2000 – 2003; 2005 - 2007.
School board member, Christiansen Academy, Rubio, Venezuela, August, 1998 – May, 2001.
Member, Association of Christian Schools International (ACSI) visiting team for accreditation of schools in Thailand, Rwanda, Philippines, Bolivia, Guatemala, and Turkey
Downloads