BACHELOR'S DEGREE IN
Bible and Ministry
WHAT CAN I DO WITH A BIBLE AND MINISTRY DEGREE?
Students pursuing a degree in Bible and Ministry find themselves prepared to grasp the message of the Bible, interpret the Scriptures accurately and serve successfully in roles in church, society and vocational ministry, as well as preparing for graduate study.
100% Online Course
Faculty With Real World Experience
COURSES & EMPHASIS
In addition to taking integrative and core courses, students completing their Bible and Ministry degree online at Trinity will have the option to add a Ministry emphasis.
Foundations
BI 290 Interpreting and Teaching the Bible
BRS 305 Theology I: The God of the Gospel
BRS 306 Theology II: The Gospel of God
Church History Core (choose one)

BRS 321X American Church History
BRS 340X History of Christianity

CM 114 Bible and Ministry Formation Group (two semesters)
CM 172 Introduction to Ministry
CM 224 Integrated Field Experience; Spiritual Formation
Required Courses
Bible Elective (not BI 105, BI 115, or BI 211)
Integrated Field Experience (choose one)
CM 225 Small Group Ministry
CM 324 Discipleship
CM 325 Ministry Methods
Ministry Core
BRS 338 Theological and Sociological Foundations for Evangelism
CM 260 Introduction to Intercultural Ministry
CM 320 Principles of Ministry Programming
Additional CM courses
Bible and Ministry Electives (BI, BRS, CM, GR, HB):
(excluding courses taken to meet the requirements of the Ministry Core)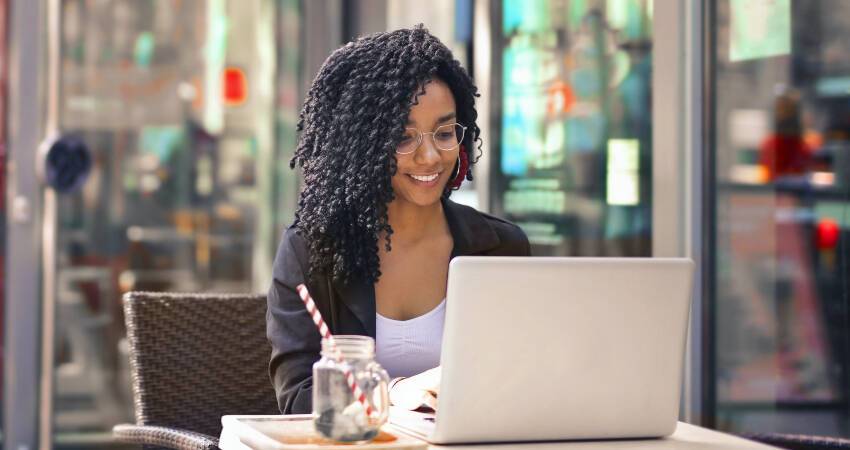 Financial Aid
Did you know that nearly 95% of our students receive some form of financial aid? At Trinity we offer scholarships, grants, rebates, and other aid options to help pay for the cost of schooling. Learn more about what is available below or by contacting the Financial Aid Office at [email protected].
Learn More
TRANSFER TO TIU
Need a change schools? No worries, one of our counselors will work with you to transfer in the maximum amount of credits possible and an estimated timeline to graduate.
FURTHER YOUR EDUCATION
For students seeking to further their education upon the completion of their Bible and Ministry degree may do so by pursuing a Master of Divinity or MA in Theological Studies program, with the convenience of stackable credits and being fully online.
ADMISSIONS REQUIREMENTS
All applicants must have:
A high school diploma or successful completion of the GED.
Applicants are required to have a minimum cumulative grade point average (GPA) of 2.0 (using a 4.0 scale) for all prior college work or high school work if no prior college credits.
Applicants for the Bible and Ministry major must provide one letter of recommendation from their pastor; the letter should address the applicant's professional abilities, character, and capacity for studies and ministry.
Request Information
Get in touch today and one of our counselors will contact you soon to help you start your journey at Trinity!
REQUEST INFORMATION
By clicking the button above, you authorize Trinity International University to call, text or email you information using the information provided in the form above.
FACULTY WITH MINISTRY EXPERIENCE
The online Bible and Ministry degree is taught by a variety of faculty across several disciplines. Our faculty have served in many church and ministry positions, and will seek to challenge you to follow the Lord faithfully as you pursue academic success and plan to serve the church in an increasingly complex world.
APPLY NOW
Our online degree programs are structured to provide you with a true Trinity community experience, even from the comfort of your own home. Plus the convinience and flexibility of online classes and coursework can be made to work for your unique situation and needs. Let us work with you so that you can benefit from the best that Trinity has to offer.
APPLY