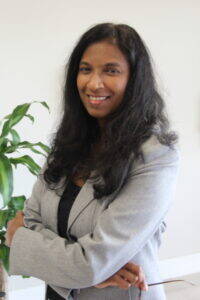 Trinity International University is pleased to announce that Susie M. Cohen, PhD, has been promoted from assistant dean to associate dean, effective May 1. She will spearhead the academic leadership of TIU-Florida, in tandem with Florida's Business Office Manager José Rolón and the University's COO Mike Peterson.
Cohen has served at Trinity Florida as an adjunct professor for 15 years, and for the past two years as assistant professor of education, as well as assistant dean.
"I am grateful for Dr. Cohen's faithful service at Trinity," said Trinity's Provost Wayne Johnson. "She is an experienced member of our adjunct faculty who, in her recent role as assistant dean, has gained great respect for her winsome leadership and considerable administrative abilities. I am confident that Trinity Florida will be in excellent hands as Dr. Cohen steps into a new level of academic leadership there."
Cohen earned a BS in Elementary Education at the former Miami Christian College (which merged with Trinity in 1989). She earned a master's degree in Elementary Education at St. Thomas University in Miami, and a PhD in Curriculum & Instruction from Florida International University. Her doctoral studies addressed the underrepresentation of women in STEM-related fields. Her research has focused on familial occupations and early STEM experiences and the relationship to STEM identity and career intentions. She has published work in Educational Studies, Science Education, and Science and Children. She has also presented at regional and national conferences with the National Science Teaching Association and the National Association for Research in Science Teaching.
Prior to her time at Trinity, Cohen served as an educator and administrator in K-12 settings. She is married to attorney Steve Cohen, and they have two daughters, Christy and Kaitlyn.