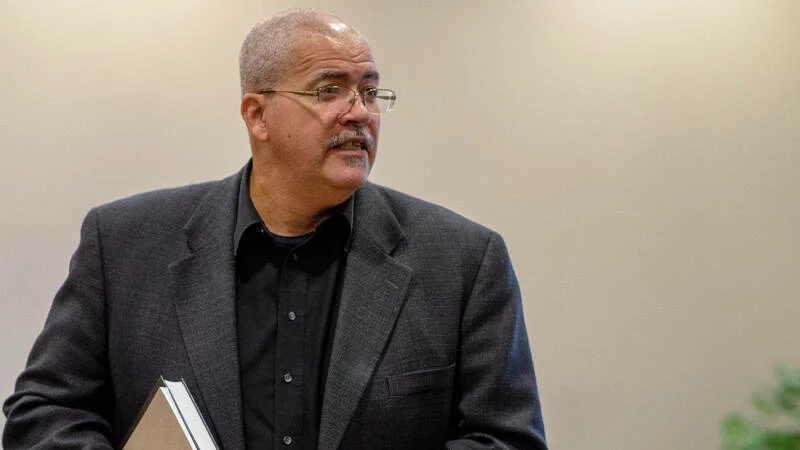 Recently we have been saddened to learn of the passing of Dr Bruce L. Fields, longtime professor of Trinity Evangelical Divinity School. He served as Associate Professor of Biblical and Systematic Theology and then as chair of the Biblical and Systematic Theology Department, before finishing his career as Professor of Faith and Culture (1988–2019). During this time, he also taught courses on New Testament and Theology at Trinity College, while also coaching women's and men's tennis, as well as men's basketball. Prior to coming to Trinity, Dr. Fields was on staff for six years with Campus Crusade for Christ, as it was then known (where he was first exposed to TEDS through Walt Kaiser's OT survey class in the summer of 1973). He earned an MDiv and ThM at TEDS before obtaining his PhD in New Testament at Marquette University.
His areas of expertise include the Epistle to the Philippians, as well as liberation and Black theology. His well-known Introducing Black Theology (Baker 2001) sought to address the interface between Black theology and the evangelical church. Most recently, he authored a series of articles in the Henry Center's online periodical Sapientia from 2014–2015, on topics ranging from theology proper, human flourishing and racial reconciliation.
The Trinity community was so pleased that Bruce was able to make the trip to campus last spring for the presentation of the inaugural Bruce Fields Racial Reconciliation Award. This award celebrates the work of Bruce L. Fields and his compassion, conviction, and rich contributions in the kingdom ministry of racial reconciliation on our own campus and beyond
"I am a theologian for the church," Dr. Fields once said in an interview with Reformed Blacks of America back in 2007. "I visit the academy for wisdom and insight when it can be found. My burden, however, is the church and that which strengthens the church, equipping it for all realms of needed ministry."
"In my judgment, one can hardly compose a quote that better epitomizes the Trinity mission," said Trinity President Nicholas Perrin. "And though I have never had the privilege of meeting him personally, I am certain the Trinity community will agree with me when I say that one can hardly imagine a life that better incarnates the Trinity mission than Bruce's life."
Please join in praying for the family Bruce left behind and in celebrating a life lived with such faithfulness and prophetic voice.