reflection on Ravi from TEDS Professor John D. Woodbridge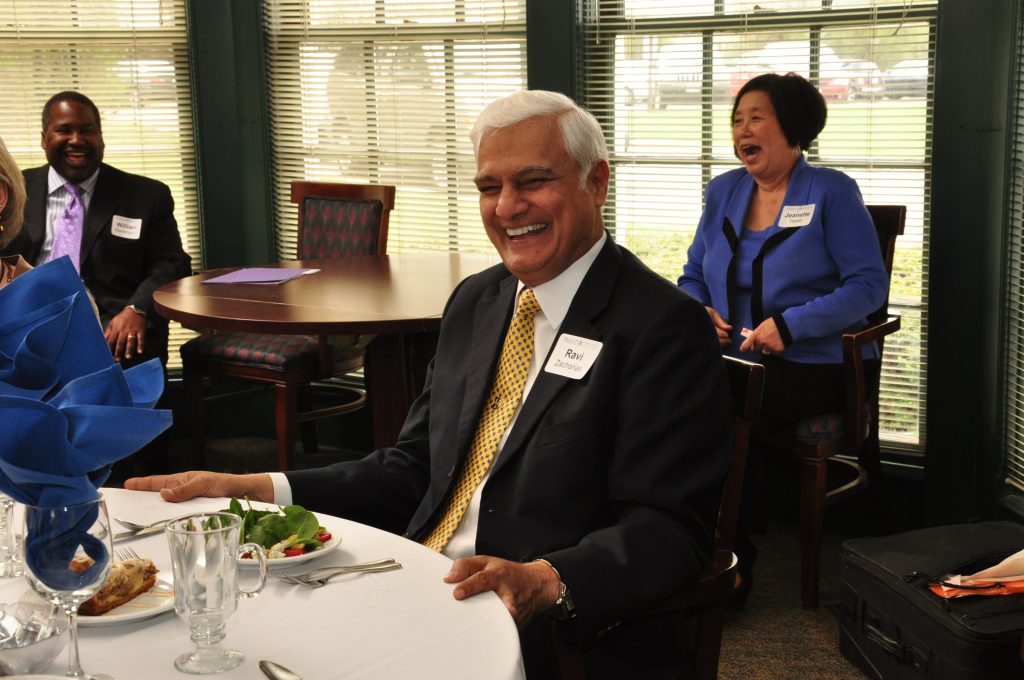 From Indonesia to India to Indiana, millions of persons throughout the world benefited enormously from listening in person, or through radio broadcasts or videos, or through reading the wise Christian counsel of evangelist-apologist Ravi Zacharias.
They could trust the teaching of this brilliant, humble and gracious man of God. Afterall, Ravi lifted up Christ and not himself. Afterall, Ravi believed that the Bible, the infallible Word of God, is the rule for how we should then live, not man-made philosophies.
Afterall, Ravi was not ashamed of the Gospel of Christ believing it to be the very power of God unto salvation, not the artificial man-made nostrums of our day.
I met Ravi for the first time when he was a student in a class I taught at Trinity Evangelical Divinity School. He became a dear friend. Ravi loved Trinity and spoke at the school on numerous occasions—especially during the days of the TIU-RZIM partnership. Ravi hoped that Trinity would be a place where persons training for the Christian ministry would become well equipped to be winsome, caring apologists for the Christian faith. He also envisioned Trinity might become a "bench" from which future staff members of RZIM would emerge.
During a Q and A session after Ravi had spoken at an evening meeting at Trinity, a student asked him how he withstood the hostile attacks he sometimes experienced on secular campuses. With his usual grace, Ravi indicated that the question was a good one and that he found over the years that some of those persons who appeared the most hostile were often the same as those closest to becoming Christians. In this exchange, once again Ravi displayed that remarkable Christian wisdom and gentleness which I so much admired—along with millions of other Christians throughout the world.
So thankful to the Lord for the life and ministry of Ravi Zacharias.
—
John D. Woodbridge is Research Professor of Church History and the History of Christian Thought at Trinity Evangelical Divinity School.