Classes Begin on
January 15, 2024
Classes Begin on
January 15, 2024
Gain Expertise
to Make

Confident Legal Decisions

at Work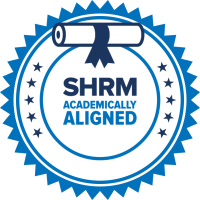 Your Journey Begins Here
Request more information about Trinity Law School's online Master of Legal Studies program
Why Choose Trinity's MLS?
Personalized Programs
Trinity offers nine different MLS programs, each designed to push your career to the next level. In addition to the general MLS degree, you can earn your degree in Human Resources Management, Human Rights, Bioethics, Nonprofit Organizations, Church and Ministry Management, Criminal Justice, Alternative Dispute Resolution, or Contracts and Negotiation.
Classes Work With Your Schedule
Trinity's MLS is 100% online, making it easy to balance your coursework with the rest of your life. Classes are taken one at a time, allowing you to finish your degree in less than two years.
Affordable
Low tuition, combined with scholarships and federal financial aid, makes earning your MLS a reality.
Over the years, MBA degrees have been the "go to" degree for career advancement. The problem is that so many job hunters have MBAs, it is hard to stand out. As workplace litigation and governmental regulations have increased, both for-profit and non-profit companies place great value on employees with an understanding of the law. The MLS not only gives you many of the skills taught in an MBA, but also prepares you to navigate your company through dangerous legal waters.
Master of Legal Studies Degree Options
"God calls us to be good examples and a light to others by being well trained, ethical, and hard workers at all times. The Holy Spirit gives me what I need to be the light, but Trinity gave me what I need to be the example."
Now is the time to make your move. Request more information to learn about how Trinity's MLS can help you get where you want to be
Classes Begin on January 15, 2024