Episode 3: Revitalizing Commitment to the Church
The "Real Faith" podcast hosted by Pastors Corey and Jamie Farber of One Name Church in Fort Lauderdale, Florida, along with Pastor Tyler Gramling from Potential Church and TIU Alum, delves into the importance of the church in one's faith journey. They discuss personal experiences with the church, its impact, and the prevalent trend of individuals distancing themselves from congregational gatherings despite professing faith in Jesus.
About the Real Faith Podcast
Real Faith is a podcast by Trinity International University – Florida and hosted by pastors Corey and Jamie Farver. Join them as they have real conversations about what it means to have Real Faith.
Corey Farver
Pastor of 1NAME Church
Pastor Tyler Gramling
Pastor at Potential Church
IT'S TIME TO ANSWER YOUR CALLING!
At TIU-Florida we are committed to helping you achieve your goals, including how to afford your degree. We offer one of the most affordable and flexible adult undergraduate and graduate programs around, and with two campuses you can choose where to attend classes including online.
50% TUITION SCHOLARSHIP
Receive our Career Advantage Scholarship when you register for our Fall 2023 or Spring 2024 Semester Classes.
ONLINE, ON-SITE OR HYBRID PROGRAMS
Flexible-scheduling options to fit your schedule.
CREDIT TRANSFERABILITY
Upon review, your previous credits may count towards your TIU-Florida degree
INTEGRATED CHRISTIAN VALUES AND TEACHINGS
Professional degree programs that infuse the values and teachings of the Gospel.
At TIU-Florida we not only provide you with affordable education, we also offer programs that will help you succeed in your professional career.
Ministry
BA in Biblical Studies
BA in Christian Ministries
Certificate in Theological Studies
MA in Theological Studies
Business and Management
BA in Business Administration
BA in General Business
BA in Organizational Leadership
MA in Leadership
Mental Health
BA in Psychology
MA in Mental Health Counseling
Elementary Education
BA in Elementary Education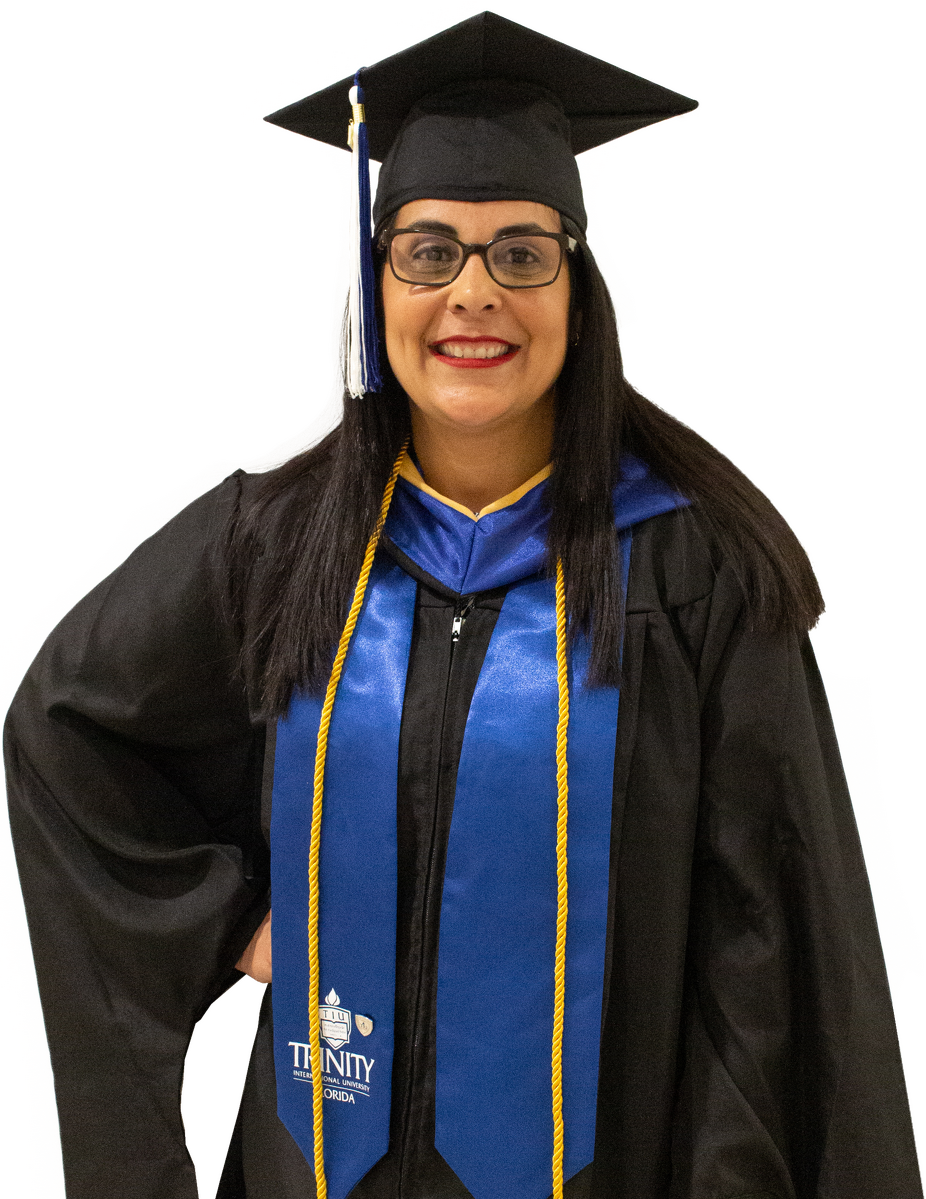 REQUEST INFORMATION
Take the next step in your academic journey by letting us help you. While all colleges expect you to choose a program, Trinity Florida invites you to find your purpose.
Loading...