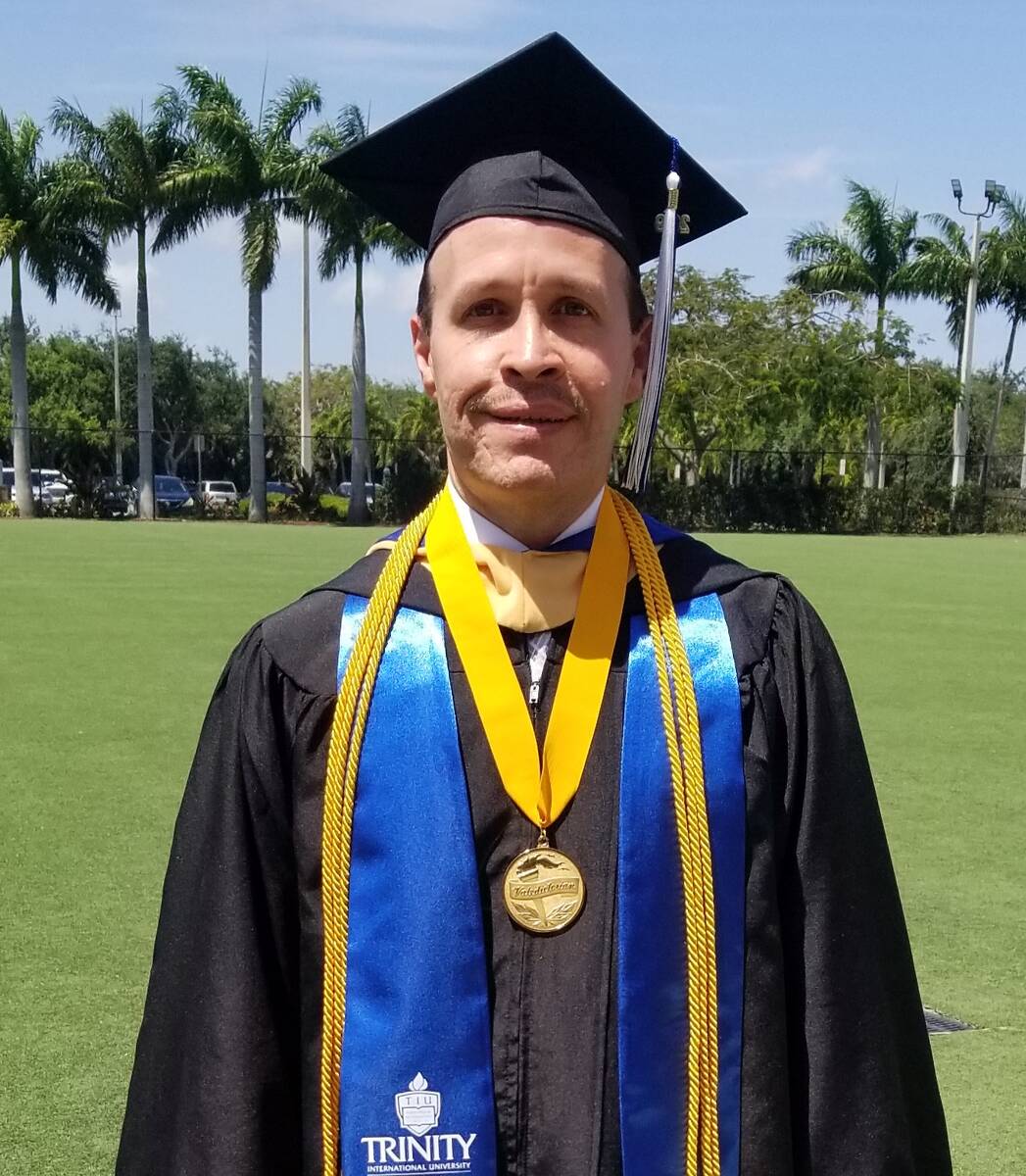 IS IT MY TIME?
Jose became a father at the age of 16. He dropped out of school and got a job. His hard-working family had emigrated from Puerto Rico, and Jose was determined to take care of his two children.
"I only had a GED," says Jose, "but I always wanted to go back to school, to accomplish my education. Finally, in my 30s, with my daughter in high school, I said, 'It's my time!'"
Jose heard about Trinity Florida on the radio, and he came in to talk with one of the academic advisors. "I had zero credits," he remembers, "but she advised me to take the CLEP test in Spanish, where I earned 14 credits!"
His first college class was with Professor Hudson. "His care, his style, and the way he treated us—I knew then I was in the right place!"
Jose's family history includes a long line of pastors, but his ministry took a different approach. "I knew the best way for me to be effective in ministry was through psychology."
Jose pursued that goal at TIU-Florida where he received first a Bachelor's degree and then a Master's degree in Mental Health Counseling in 2019. He even graduated as valedictorian, the highest academic achievement of his class.
Today, Jose is the pastor of a thriving church in Hollywood, Florida. "Pretty much everything I learned at Trinity has positioned me to be the most effective I can be. Sometimes, we feel like we're the only ones who are experiencing struggles and problems. But the reality is we've all had our struggles, and we need each other."
"I'm glad that mental health is becoming more of a conversation within the church," he says. "It has not been addressed well within the church, especially the Hispanic church. But this new focus on mental health is a wonderful thing."
Jose is now one of the leaders of the Trinity Florida alumni group. "It's all about supporting those who are coming after us," he says. Jose's advice to those who are fearful about starting a college program or returning to complete their degree: "Preparation is the key to being effective. God does the impossible; we do the possible."