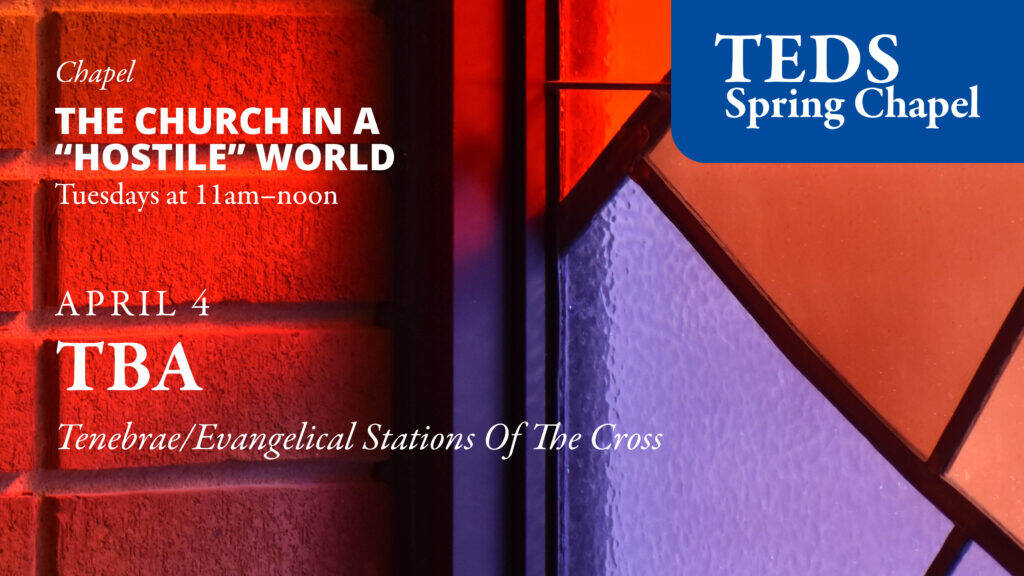 This spring join us at 11:00 AM on Tuesdays for our chapel series: The Church in a "Hostile" World and on select Thursdays for faculty-led table side discussions which will unpack Subversive Orthodoxy: Questions that Matter.
TEDS Chapel will be hosting a Tenebrae/Evangelical Stations of the Cross service in lieu of regular Chapel in honor of the upcoming Easter holiday.
Chapels will be live-streamed via the TEDS Chapel Livestream found HERE and may also be attended in person in the ATO Chapel. All Thursday discussions will be held in-person in the Lantern Lounge. Chapel services can be found HERE on-demand or you can watch the latest chapel or lecture from this series below.
Please join us in the Chapel lobby at 10:45 am for coffee.