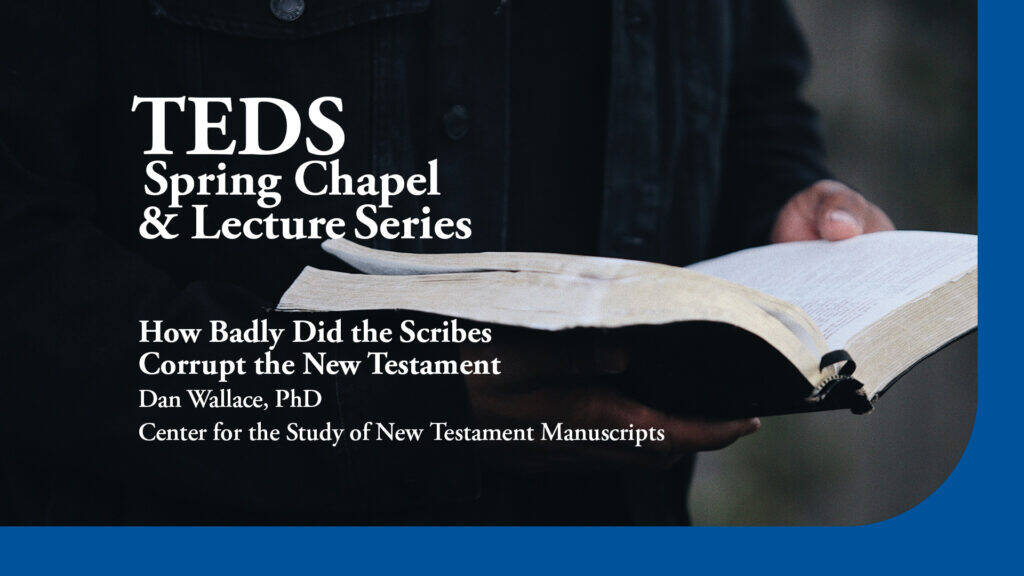 At TEDS, we aren't afraid of difficult discussions. This spring join us at 11am on Tuesdays and select Thursdays for chapel and lectures that address theological questions that many folks are afraid to ask. Our hope is that as you participate in listening, discussion, reflection, and prayer, your biblical understanding of these topics and scriptures will deepen your faith, confidence, and theological grounding in the midst of undermining cultural influences and turmoil.
In partnership with the TEDS New Testament Department, join us as Dr. Dan Wallace, Executive Director of The Center for the Study of New Testament Manuscripts, continues our spring chapel webinar apologetic series: Subversive Orthodoxy. Dr. Wallace will be speaking on the topic "How Badly Did the Scribes Corrupt the New Testament?" Dr. Dana Harris will be moderating a Q&A following the lecture.
This event will be live in the ATO Chapel as well as on ZOOM (link HERE).