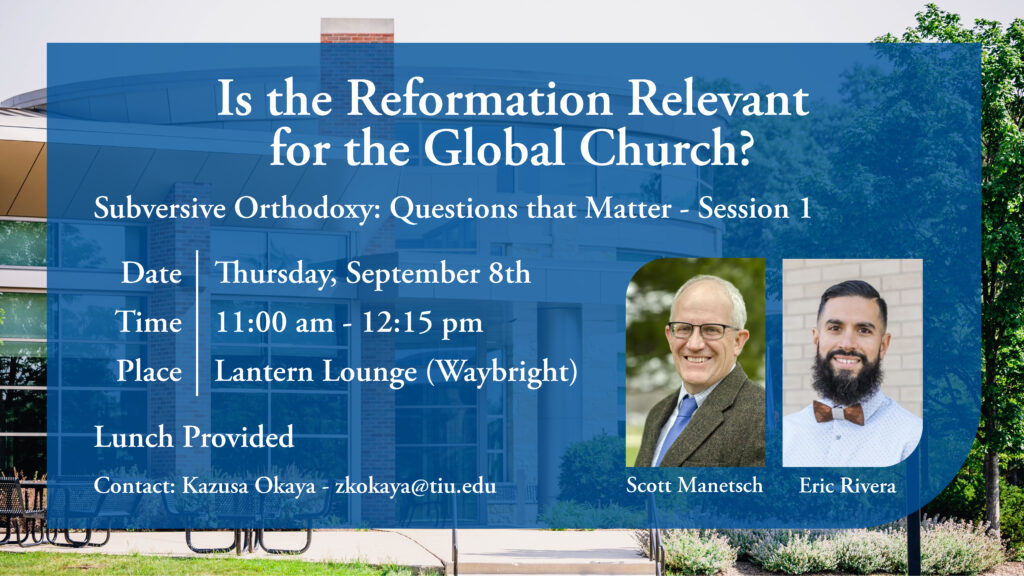 As faithful followers of Jesus Christ, we sit under the authority of the gospel. At TEDS, biblical authority and gospel-fidelity are our foundation upon which we analyze and respond to contemporary issues of today. This semester, we invite you to unpack the challenges Christians are facing over lunch at our table-side talks with TEDS faculty. On Thursday, September 8th, Dr. Scott Manetsch (with Dr. Eric Rivera) speak on "Is the Reformation Relevant to the Church?" For questions, contact Kazusa Okaya ([email protected]).
11 am – 12:15 pm
Lantern Lounge (Waybright)
All TEDS/Bible-Ministry students are invited for free lunch.