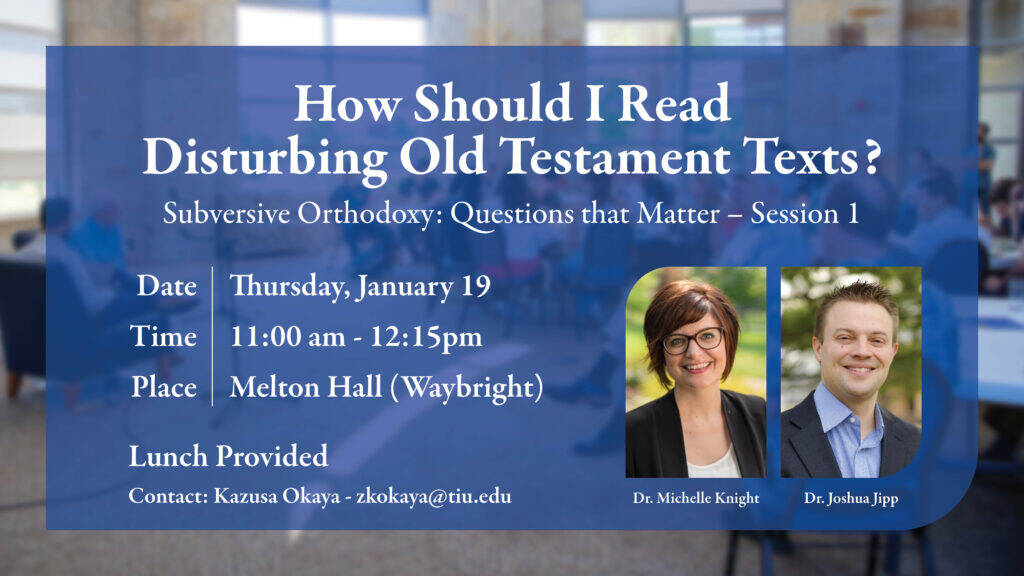 As faithful followers of Jesus Christ, we sit under the authority of the gospel. At TEDS, biblical authority and gospel-fidelity are our foundation upon which we analyze and respond to contemporary issues of today. This semester, we invite you to unpack the challenges Christians are facing over lunch at our table-side talks with TEDS faculty.
On Thursday, January 19, Dr. Michelle Knight (with Dr. Joshua Jipp) speaks on "How Should I Read Disturbing Old Testament Texts?" For questions, contact Kazusa Okaya ([email protected]).
11 am – 12:15 pm
Melton Hall (Waybright Center)
All TEDS/Bible-Ministry students are invited for free lunch.