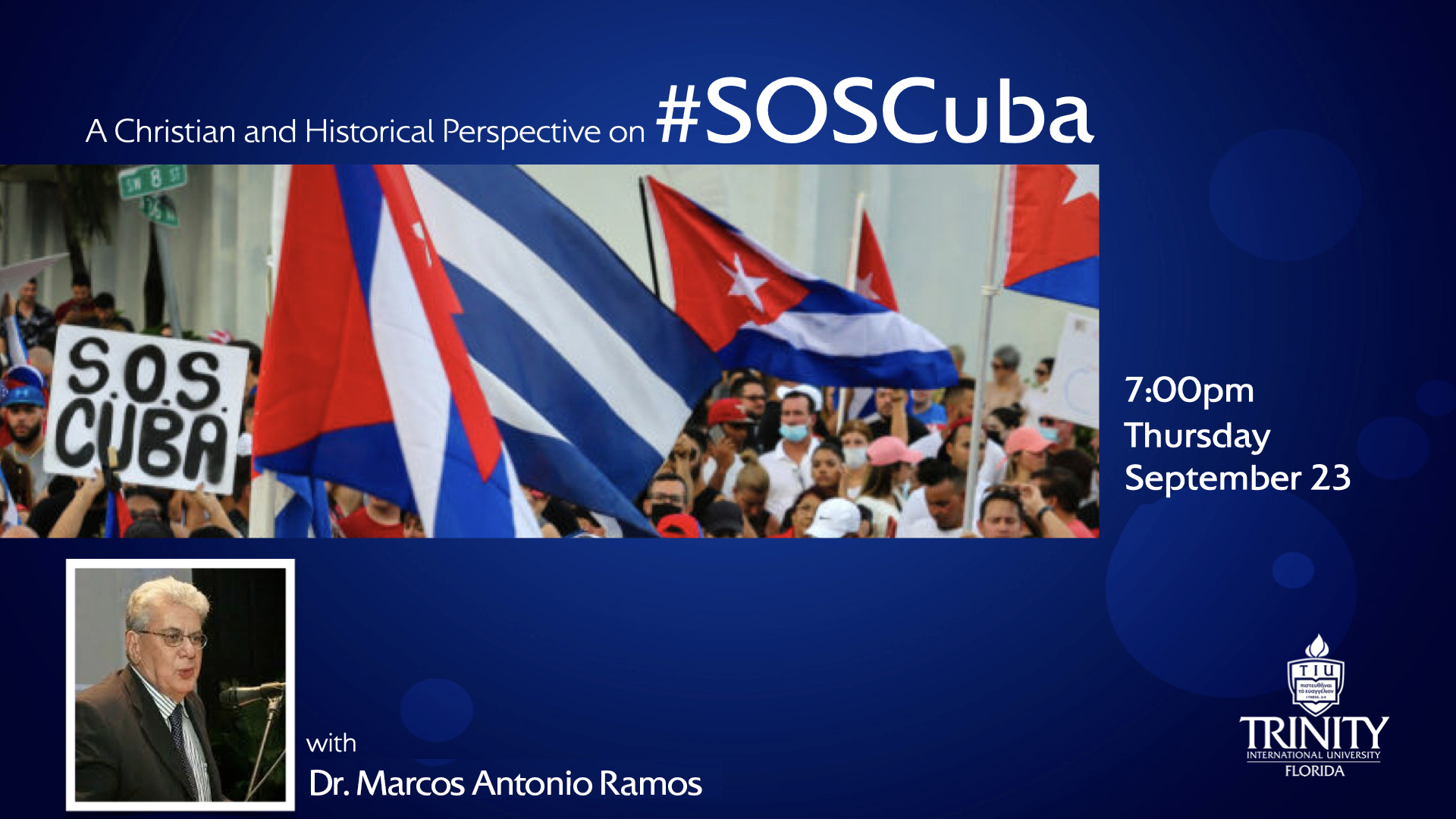 What is the state of the Christian church there? How much religious freedom do they experience? When will Cuba have more freedom? And are the protests and hunger strikes and marches accomplishing anything?
You're invited to join Dr. Marcos Antonio Ramos, a Cuban historian and theologian who has written extensively on the church in Cuba. His work Panorama de Protestantismo en Cuba is the definitive work on the subject.
He will be engaging in discussion with some key Latin American leaders from South Florida.
Livestream link: https://tiu-edu.zoom.us/webinar/register/WN_HF3m_ixFRx-AUHS16LHTQg.