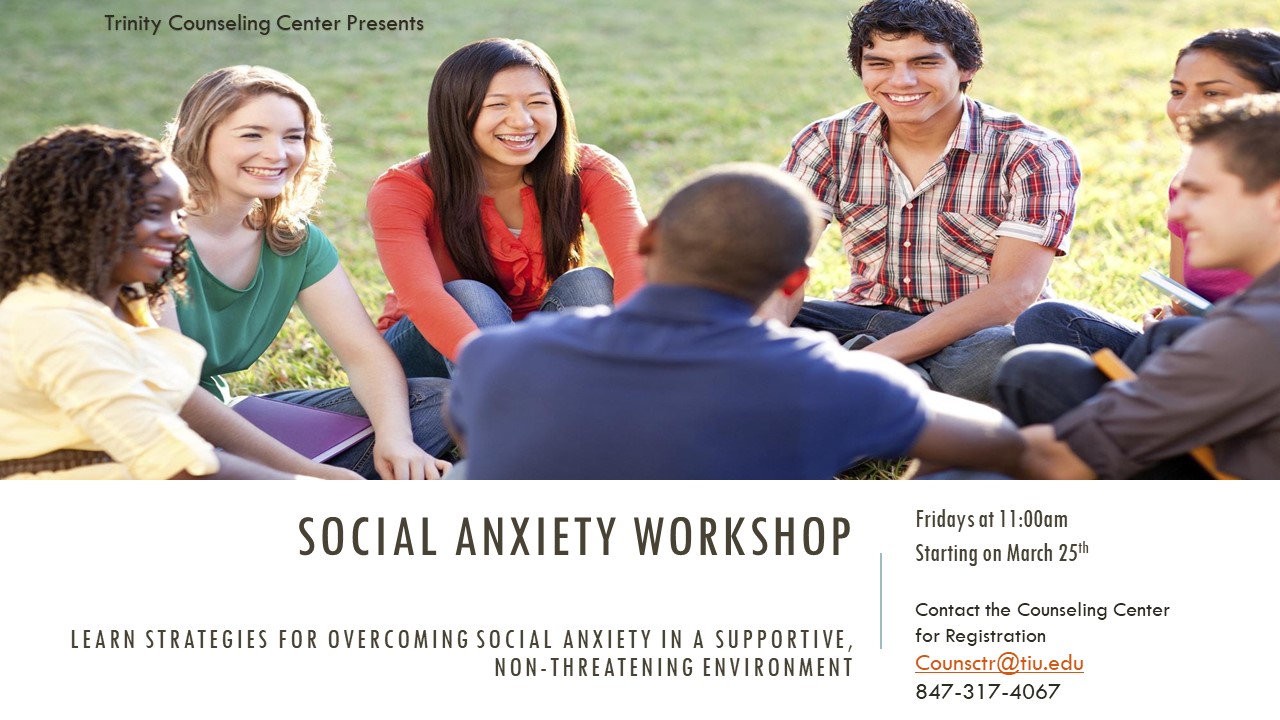 Do you…
· Worry excessively about what others think?
· Struggle to find a friend group?
· Find it difficult to keep conversations going?
· Avoid talking in class or sharing your opinion?
· Overthink what you will say in social settings?
· Feel stress when you face performance?
This 5-session workshop will teach you tools and strategies for overcoming social anxiety in a supportive, non-threatening environment.
You will…
· Learn ways to identify and challenge negative thought patterns
· Learn how the fear of embarrassing yourself can hinder your social interactions.
· Learn mindfulness techniques
· Develop assertiveness skills
· Practice social skills with other students
· Learn to put yourself in challenging social situations that are important to you.