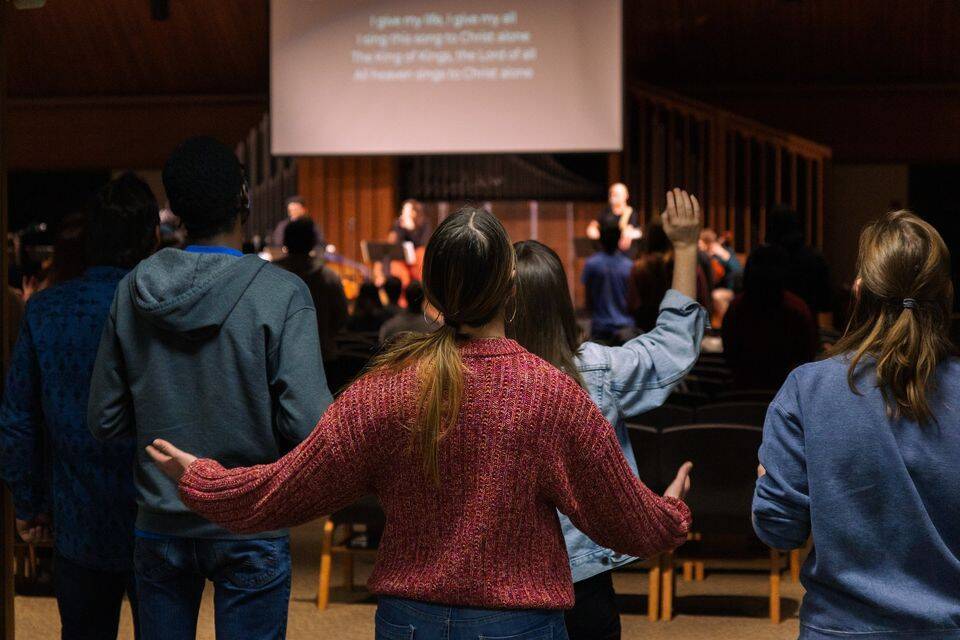 We invite you to join us for Concert of Prayer, a night of prayer and worship!
The night will be broken up into sets of worship and prayer where everyone is welcomed to come to the altar. The theme for this semester is "From Death to Life." Taking place a couple weeks from Easter, the worship and prayer will be a focused reflection of Christ's resurrection and what that means for us as Christians.
The Concert of Prayer is hosted every semester by Men Under God, a men's Bible study and community group on campus. It is for all men, women, and children. The concert is open to all current students (undergraduate and graduate), alumni, friends and family, and staff and faculty. There will be limited refreshments on a first come/first serve basis.