We explore Christian identity and mission under the biblical vision of reconciliation with prayer, biblical reflections, and social analysis.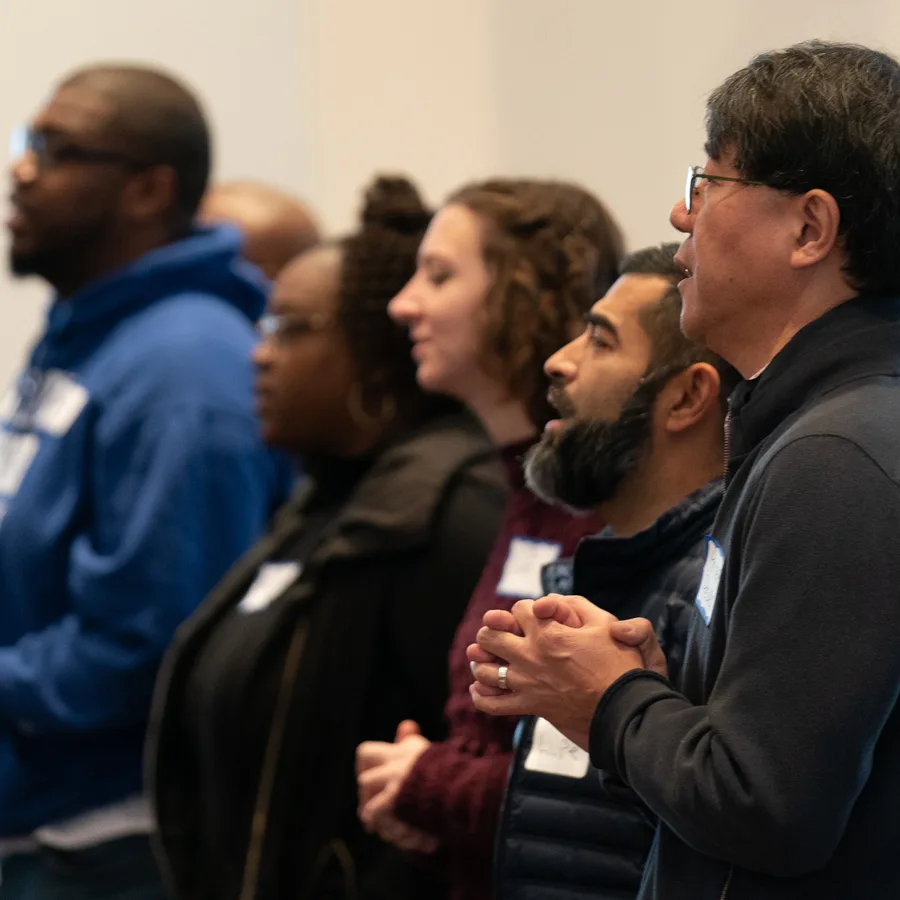 Exploring topics affecting our communities
Wednesdays 11am -12:20pm | Waybright Center | Students, Faculty, Staff and Local Pastors
In the Mosaic Gathering, we desire to equip our learning community as ambassadors for Christ in the ministry of reconciliation. We offer short talks that expand and deepen our theological and biblical foundation for lifelong faithfulness. After these 10-15 minute talks, we spend time in discussion.
View a session
in which Dr. Peter Cha introduces the concept of creative dislocation to help us think through our identity in Christ.
The Mosaic community addresses topics and issues currently affecting our communities. We hope by doing so to model how the church can create space for dialogue, learning, and mission around these challenging areas.
For example, recently we explored, "Criminal Justice: Racialized? Colorblind?". During that month, we heard from a lawyer who gave us insight from the streets to the courtroom, from a theologian who gave us a robust theological framework, from a panel of pastors and jail chaplains, including one formerly incarcerated, who gave us insight from the inside of jails and prisons, and finally from a PhD student who helped us integrate and process our learnings and experiences. To complement our on-campus learning, Mosaic had a field trip to Lake County Jail, and collected Christian books to donate. We concluded our series in corporate prayer and worship.
Visit our youtube channel >>
"I cannot think of a healthier place to explore issues of race, justice, and reconciliation in ministry than in a worshipful, prayerful, Word-faithful, and diverse community of TEDS students and community leaders. It has been a great blessing to have the ability to worship and grow in relationship and learn with such a community." – MDiv student
For more information on how to get involved in Mosaic Ministries, please email
[email protected]
. View photos and learn more about Mosaic on our
Facebook Page
.