In March of 2018, a group of strong Christ followers launched a new church with a purpose to spread the Gospel of Jesus Christ, teach Biblical truth, and work together to serve their community. In the summer of 2020, River Ridge welcomed Spring Grove Bible Fellowship in a merger that would result in the River Ridge Spring Grove Campus. River Ridge is a growing church with a Bible-centered statement of faith and a united Elder Board and staff. The church is ready to welcome a new leader and launch their second campus in a community in need of an evangelical church. The River Ridge Trevor Campus will be a natural expression of the church's Mission and Vision that has been prayed for and prepared for since the earliest days.
This is a special opportunity to become the Lead Campus Pastor of a new campus of River Ridge Church in Trevor, WI. From the very beginning, we have been saving funds to finance our new location including the salary of a new pastor, the equipment necessary for a worship service and various outreaches to the community. We are looking for a man called and gifted by God to lead His people in sharing the good news with the unchurched and discipling those who respond to Christ.
The Lead Campus Pastor will report to the Senior Pastor and join our current elder board upon his hire. The Trevor Campus will be about ten miles from our current location. The pastor will work with our existing leadership to leverage our current personnel and organizational strengths in the establishment of a new congregation.
The Lead Campus Pastor Responsibilities Include: 
The Lead Campus Pastor will provide active guidance and leadership in the following areas:
Casting the vision | He must Lead the church by casting the vision for ministry and motivating others to fulfill it. He must continually seek God's direction for engaging and cultivating a community that reflects God's Kingdom.
Leading the team | This person must be able to oversee and support volunteers as they lead various ministries and functions on a regular basis. He must guide them in goal setting, leadership development, and spiritual direction. Also, he must work alongside the board of elders in implementing church structure in accordance with our constitution and bylaws. He will be asked to model a servant's heart and respect others, as well as encourage, empower, and develop future church leaders.
Planning weekly worship | The pastor must be willing to work with gifted people to plan meaningful corporate worship experiences that lead people into the presence of an awesome and Holy God.  He will also be asked to conduct certain other worship activities such as child dedications, baptisms, weddings, and funerals.
Regular Preaching | He will also be expected to provide Gospel-centered and biblical teaching based on Scripture.
Modeling Prayer | Our lead pastor should be a man who prays diligently for and with the church community and staff while giving special attention to identifying and supporting those who need prayer.
Shepherding the flock | He must be able to provide guidance and assistance to individuals in the church community with a heart of compassion and love for all. He will be asked to guide leaders and others in the church to give care to those in need. It is also understood that the Pastor is not the sole member care provider. He may refer individuals to other church leaders, other church members, or professional resources.
Outreach to the community | He must be committed to building bridges of love through good works that glorify God in the surrounding communities.
Measurable Goals:
Recruit 25 new members from the community before the official launch.
Build the congregation from 50 to 75 in the second year and 100 in the third year.
Preach 40 weeks each year at the new campus.
Build an outstanding working relationship with faculty and administration at Trevor – Wilmot Elementary School by valuing the contract and ensuring it is renewable at the end of the year.
Work with ministry leaders to fill volunteer and staff needs before the soft launch.
Design, develop, and implement three outreach events/activities based on the needs of the community in the first year.
Build two outstanding relationships with community leaders.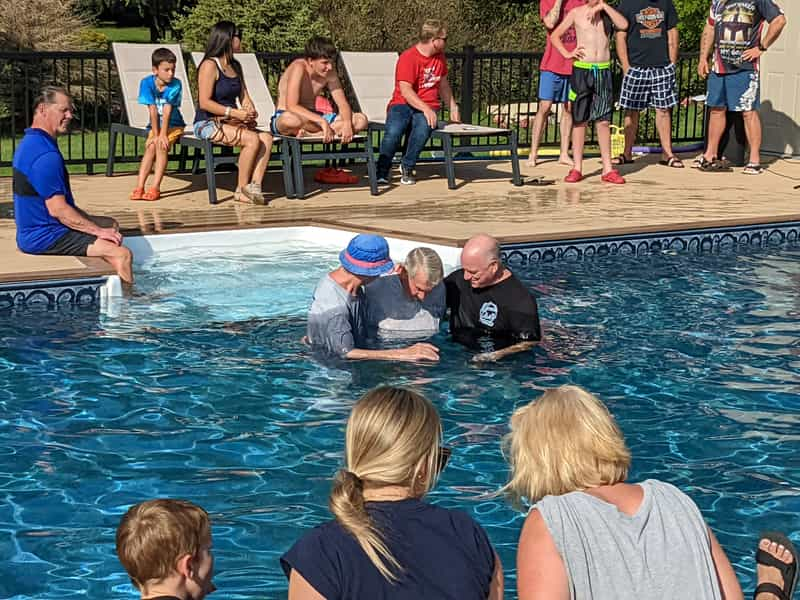 What You Bring: 
The following describes many of the characteristics of the ideal candidate for the Lead Campus Pastor:
Education & Experience:
Under-graduate degree, required.
3+ years of experience in Biblical teaching and ministry team leadership, required.
Masters of Divinity degree or equivalent from an accredited seminary preferred.
Knowledge, Skills, and Abilities:
Strong relational and interpersonal skills in order to compassionately minister to people from the communities near the new campus, required
Must reflect Biblical qualifications for overseer
Strong teacher of the Word
 Ability to articulate and implement River Ridge Church's mission and vision and build financial and prayer support
Ability to leverage social media and technology, along with traditional communication methods, to reach a multi-generational community
Personal Characteristics & Qualifications:
Must affirm agreement with the doctrinal statement and by-laws of River Ridge Church
Must consistently demonstrate evidence of a committed, mature, and deepening relationship with Jesus Christ
A spirit of humility and servanthood
Leads by example, hands-on leader, inspires others
Problem-solver
Approachable
Hard-working
Team-player
What it's Like to Live in Spring Grove, IL: 
The Village Salem Lakes is a rural community with a population of approximately 14,625. The Village consists of five "hamlets" which include Camp Lake, Salem, Silver Lake, Trevor and Wilmot. It is located midway between Chicago and Milwaukee which allows the village to evoke a quiet and comfortable charm while still being able to access quality entertainment, business, employment, and industry.
Year-round, Salem Lakes offers the perfect location for outdoor recreational activities. The parks boast great hiking and biking opportunities. Eleven beautiful lakes showcase relaxing beaches, accessible boat launches, and welcome lakeside events such as fishing derbies, boat parades, and personal event rentals. Additionally, the village offers many community events throughout the year. Festivals, holiday celebrations, and concerts in the park are just a few examples.
Salem Lakes's unique community atmosphere and vast opportunities make it the perfect place raise a family and grow a church community!